Index Nominum
Index Nominum
International Drug Directory
International Database of Pharmaceutical Substances and Preparations
Index Nominum is the international database for active pharmaceutical ingredients (APIs), branded medicinal products, synonyms, and chemical structures.
Overview of the international nonproprietary names (INN), chemical designations (IUPAC), official synonyms, and medicinal products (medications containing a single active substance as well as dual combinations and selected combination drugs containing three or four active agents) made by 30,000 manufacturers in 166 countries.
8,100 APIs and derivative agents, 26,000 synonyms, and more than 610,000 tradenames of medicinal products for human and veterinary use.
Targeted search by API name, branded medicinal product, CAS No., therapeutic class, ATC code, ATCvet code, and manufacturer.
APIs that are no longer commercially available are retained and correspondingly labeled "off-market". Branded medicinal products withdrawn from the market are given a country-specific "off-market" label.
Index Nominum makes you singularly successful in your search for national and foreign branded medicinal products, APIs, and manufacturers.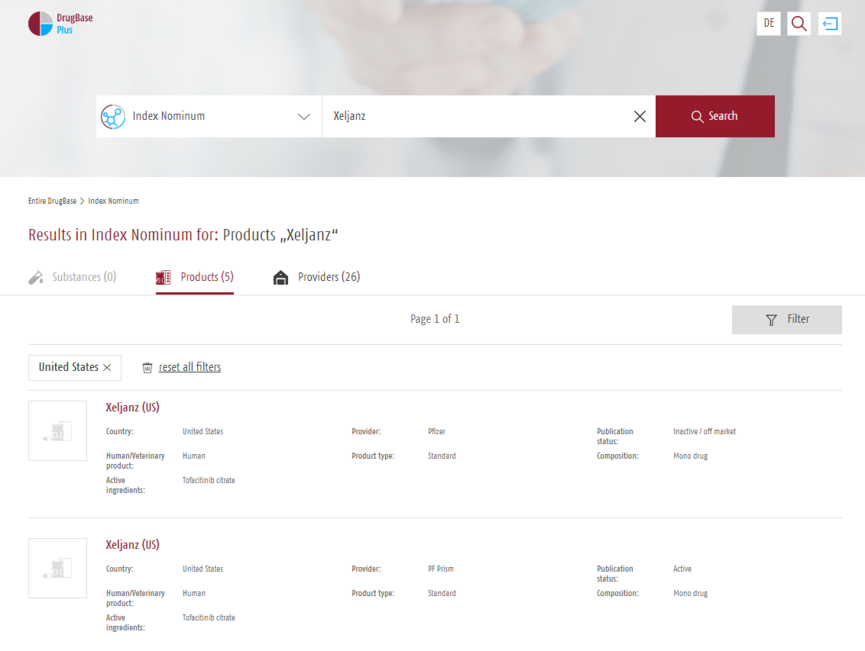 Substances, medicines, and manufacturers are possible search entries. Several filter options (e.g., country) are available.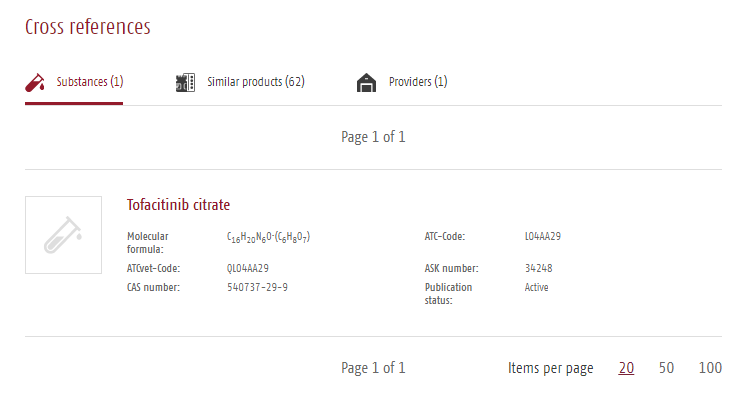 Cross-references allow quick navigation between a medicine, its ingredients, and manufacturers.
Do you have any questions?
If you have any questions, please do not hesitate to contact us. The
DrugBase

Plus

team will be happy to help you.
Mondays to Fridays
from 9am to 5pm
We look forward to receiving your questions or messages.
Do you have any questions about
DrugBase
Plus
?