American Hospital Formulary Service Drug Information
American Hospital Formulary Service Drug Information
American Society of Health-System Pharmacists, ASHP® (Ed.)
Trusted information for safe, effective drug therapy
Qualified recommendations from over 500 physicians, pharmacists, and pharmacologists.
1,900 drug monographs, 90,000 literature citations.
Indications, dosages, risks, interactions, stability, and compatibility.
Off-label applications and standard therapies.
More than 60 years of evidence-based information – independent, up-to-date and reliable.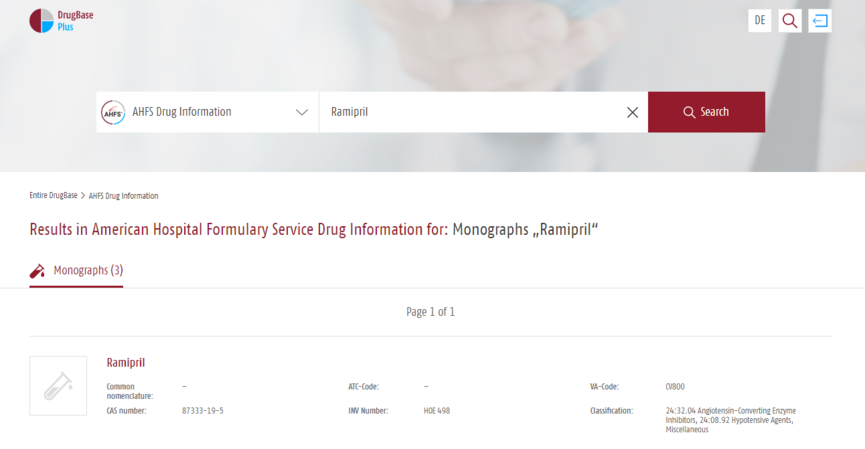 Search entry via active ingredients.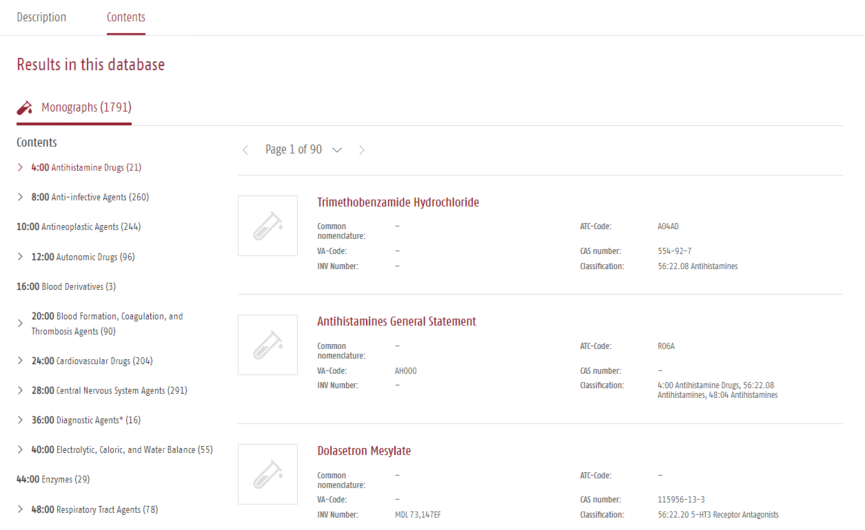 The active ingredients can also be browsed using the AHFS classification system.
Do you have any questions?
If you have any questions, please do not hesitate to contact us. The
DrugBase

Plus

team will be happy to help you.
Mondays to Fridays
from 9am to 5pm
We look forward to receiving your questions or messages.
Do you have any questions about
DrugBase
Plus
?